FOR BUYERS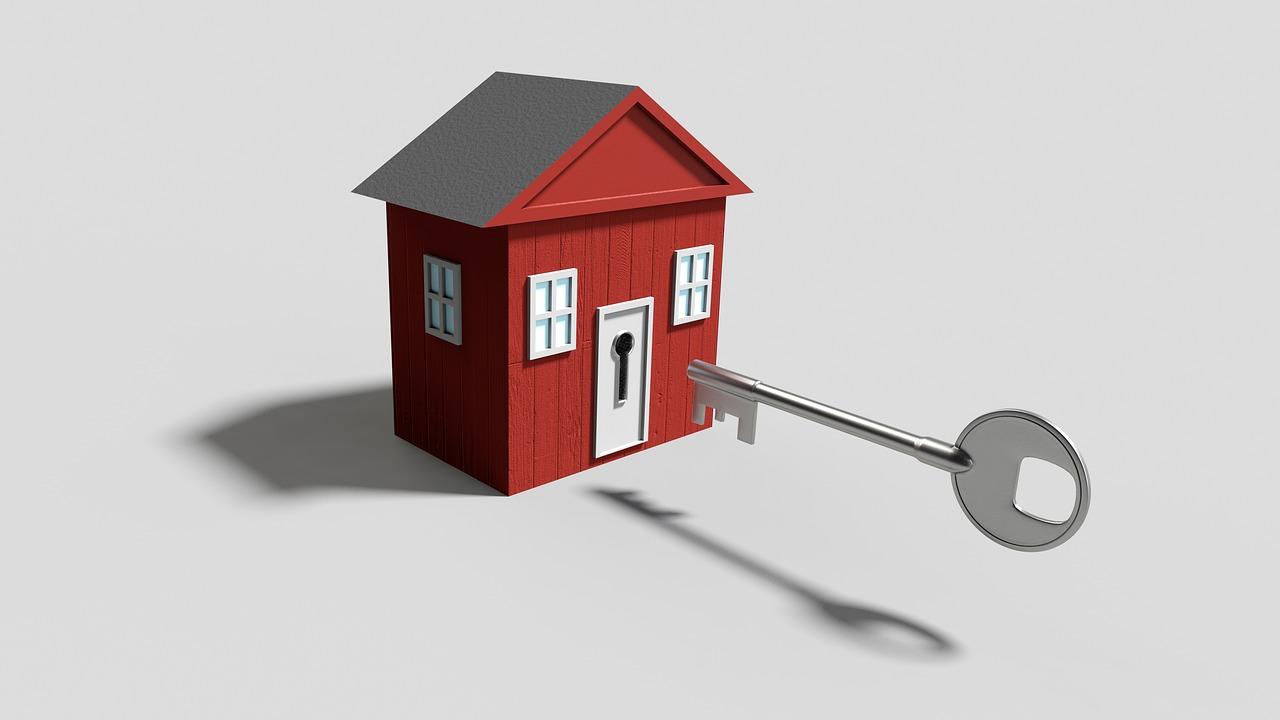 Published November 30th 2017 - Written & posted by Roman Korobkin
You think you found the right house. Now what?

Posted & Written By Roman Korobkin - November 30th, 2017  
You've been searching for some time now and you think you found the perfect house you've been looking for or at least it matches most of your criteria. So what do you do now? Professional Realtor will guide you through all the steps and will explain the sequence of events, but I want to give you an idea of what to expect so that you are ready. 
1. ESTABLISHING MARKET VALUE
Taking a detailed look at recent comparable sold properties to establish market value is crucial to making sure you are not overpaying which can cause mortgage issues down the road. Most banks these days are asking for appraisals to be done for almost all purchases. If the appraisal valuation comes back lower than the purchase price, you may have to make up the difference. For example, you bought a house for $800k and you've been pre-approved for a $640K mortgage with 20% down payment of $160K. You will be OK only if the appraisal comes back with the value of $800K. If the house is appraised at $760K you might need to cover the $40K difference on top of $160K that you budgeted. For some buyers this can be a major issue since they may not have the extra funds for a safe "buffer zone" and, therefore, may not be able to obtain the mortgage. Thus, it is important to use the Realtor that knows the area and can suggest you a reasonable market price for the house. 
2. SUBMITTING AN OFFER
It is a pretty straightforward and simple process. The typical conditions that protect the buyer are (1) financing (see point 1 above), (2) inspection and (3) status certificate review for condos. If you are submitting an offer in a multiple offer situation (meaning there is more than one offer at the same time), the sellers will be looking at several factors to determine which offer is stronger. Factors include the closing date, deposit strength ( see point 3 below), conditions and, of course, the price. To make your offer stand out you would try to provide the seller with the closing date that works best for them, a strong deposit (ideally same day), no conditions and a strong price. Each situation is unique so establishing what is in the offer is done on an individual basis to protect the buyers' interest but at the same time making the offer attractive to the seller.     
3. DEPOSIT
You would be required to provide a certified deposit cheque within 24hr / next business day from offer acceptance. In the GTA market, this is approx 5% of the purchase price. You may have this money tied up in other investments or on accounts that are not quickly accessible. It is important to make arrangements for these funds in advance so you are not caught off guard.  
Hopefully, this gives you a glimpse of what will happen once you are ready to put an offer. I've been helping buyers and sellers for over 14 years and will gladly help you with any real estate questions you might have. Feel free to reach me via email at roman@livingcentral.ca or by phone at 416-6242124.
Establishing your budget - The crucial step before you start the search
Published November 21st 2017 - Written & posted by Roman Korobkin
Are you eager to start a search for the home of your dreams? Whether it's your first purchase or you are looking to upgrade to something bigger as your family expands, or you are considering another neighborhood, you need to stop and evaluate your budget first. You don't want to get into a situation when you fall in love with a home and realize that you can't afford it or can't get mortgage approval from the lenders.
If you don't have a preferred lender already, your Realtor should be able to recommend you a reliable mortgage broker that will help you shop around for the best deal. It may not take long to get pre-qualified for a certain amount, but don't stop there. You might as well print the pre-qualification letter yourself as in the end, it does not mean anything. You need to devote some time to get an actual pre-approval from the lender. This process involves a review of your pay stubs, tax returns, credit report and other documents required by the lender. Try to be proactive and ensure that all the documentation is available upfront in order to not delay the pre-approval process. Documentation will be required for all the borrowers on the loan.
Once you are pre-approved for a certain amount be prudent in assessing your own budget. Banks don't know your full financial situation and can actually pre-approve you for a higher amount rather than the one you can afford. Therefore, go through the documents and see how much the monthly payments would be for the principal and interest on your mortgage. Say you are pre-approved for $600K, thus, at 3.5% fixed interest rate / over 30 years your monthly payment is approximately $2,700. Now, if you are looking for a house, add on property taxes and homeowner's insurance. Of course, over the years things need to be replaced like windows & shingles and many maintenance related items will need to be addressed. Depending on the house age, size and its current conditions you need to budget at least a few hundreds of dollars per month as well. If you are buying a condominium/condo townhouse see how much the maintenance fees are. These costs usually include landscaping of common areas, maintenance of indoor common spaces, costs related to recreational amenities such as pool, gym, tennis courts, and water, sewer, and garbage removal costs. Keep in mind that some maintenance fees include utility costs for heating and air conditioning and some do not.
In general, rule of thumb is that your housing expenses (including mortgage payment, property taxes, and insurance) should be at a maximum of 30% of your pre-tax income and your total monthly debt service payments (such as car lease payments, student loan, visa/line of credit payments and the mortgage) should not be higher than 40% of your pre-tax income.
So now that you are pre-approved for a mortgage & have assessed your ideal budget, it's time to start the search! Be clear with your Realtor as to what your maximum budget is and stick to it. 
Feel free to reach me via email at roman@livingcentral.ca or by phone at 416-624-2124. I will gladly help you with any questions you might have.
Six questions to ask when starting your search for a right neighbourhood for you
Published November 15th 2017
Written & posted by Roman Korobkin
First things first. Sitting down with an experienced mortgage broker and getting pre-approval is crucial to understanding your financial ability to buy. It's wise to get this step out of the way so you know your budget which is the starting point in the home search adventure. 

There are a number of factors that would guide you in finding the ideal neighbourhoods to consider. Ask yourself the following questions:

1. How will you be commuting to work?

Say you work downtown at Bloor and Bay and considering Mississauga as an option. If you are planning to use public transportation it means taking GO train which will cost you approximately $16 per day not including TTC pass and potential parking costs if you have to drive to GO train station. This adds up to a minimum of $450 per month. Also, consider the fact that some of the GO train stations don't have enough parking spots which means either reconsidering your travel time to make sure you get a spot or making other arrangements ( drop off/ pick up). Is that doable?

2. What amenities are of importance to you?

There are several things to consider: shopping, parks, restaurants and entertainment,  bicycle lanes, ski hills, community centres etc.Think how often you do grocery shopping. What is your shopping style? For example, if you like buying little to keep it fresh and usually shop for a meal on a daily basis, you probably want something in a walking distance so you can quickly pop by anytime by foot. Downtown, High Park and East End would be ideal locations to search for as more of an outskirts areas would require you to take a car for an errand.

3. What do you value more -  bigger lots or proximity to Downtown?

Let's take High park as an example. Yes, it is a beautiful area, but if you are originally from burbs you will probably feel cramped in a narrow lot spaces and small yards. Meantime, you will enjoy the proximity to the parks, downtown core, public transportation etc. 
Also, think about the garage space. Do you have a car? Or maybe 2 cars? There are almost no options that would suit your needs as the garages are really small there and in some cases, they don't exist. You would think, that's ok, as I can park outside, but you might not get much luck as, firstly, there might be no more permits available for sale ( sometimes the waitlist is for 2 years), or there is just no spots left, period. I can only imagine coming home in winter night and not being able to park nearby making you carry all the bags with food you bought through the snow. On the other hand, if you cycle most of the time that would be an ideal location for you.

4. What is the social demographic / household income in the area?

Do you prefer to live in a certain community? For instance, you are of an Italian heritage and actively engage in cultural events and gatherings. Probably Markham area would not be a place for you. Think of what neighbours would be your ideal neighbours. I would recommend driving around the neighbourhoods during after school time, around 3:30 pm just to see who lives in the area.

There are also statistics available that shows things such as what language is mostly spoken in the area, what the average household income is,  whether the majority of the houses are owners' occupied or tenanted and what professional fields' the majority of residents are in.

5. What are the schools in the area?

If you have kids or are planning to have kids I am sure you already thought about this. It can definitely be overwhelming, but there are tools available to help you with the research, such as Fraser Institute rating performance and historical EQAO. Additional things to take into consideration is whether you are looking for Catholic, Public, Private, French Immersion or French-language schools.

6. How safe is the neighbourhood?

There is a map created by CBC that shows 8 different types of criminal categories presenting statistics relating to assault, sexual assault, break and entry, robbery, drug charges, stolen vehicles, theft $5000+ and murder in Toronto neighbourhoods. It is based on the statistics dated from 2004 to 2011 which is a bit outdated but is still worth checking out.

By looking at your neighbourhoods from this perspective you will quickly narrow down the top picks on which you should focus on. I will gladly help you if you have any questions. I could be reached via email at roman@livingcentral.ca or by phone at 416-6242124. I help people buy and sell real estate throughout GTA.